How often do you consume fruit? Perhaps some of us are too lazy to eat fruit. There are several ways to increase our fruit consumption, including making them into fruit ice, fruit pudding, and modern fruit salad recipes, as shown below.
This diet and easy fruit salad recipe is a delicious snack that is also nutritious because it contains a variety of nutritious fruits. It is also very simple to make and can be practiced at home.
We can make economical fruit salad recipe with inexpensive ingredients that are also suitable for selling. This creamy fruit salad recipe focuses on making your own salad dressing ingredients as well as how to make your fruit salad dressing less runny so that you don't have to buy-packaged salad dressing.
Selection of Fruits for Fruit Salad Recipe
All fruits contain nutrients that are good for your body. However, some fruits may have higher levels of certain nutrients than others. Here is a list of fruits that can be added to a fruit salad:
Bananas are high in potassium, making them ideal for replenishing electrolytes lost due to vomiting or diarrhea.
Dragon fruit is high in vitamin A, which is important to eye health.
Avocados contain healthy fats that protect the heart and blood vessels.
Watermelon contains a lot of water, so it can keep your skin hydrated and prevent dehydration.
Guava is high in vitamin C and is important to the immune system.
Tips :
It is not recommended to use mayonnaise to reap the benefits of this fresh fruit salad recipe. Although mayonnaise enhances the flavor of salads, it is high in fat and calories.
The solution is to substitute yogurt for mayonnaise. Yogurt contains calcium and beneficial bacteria for digestion. If you want to sweeten it, use honey or another natural sweetener.
Fresh Fruit Salad with Mayonnaise
There are several types of mayonnaise on the market, all of which are suitable for fruit salads. You can use any type of mayonnaise you want. I typically use Maestro mayonnaise, which I believe to be ideal. Mayonnaise Maestro is available in a handy 100 ml size.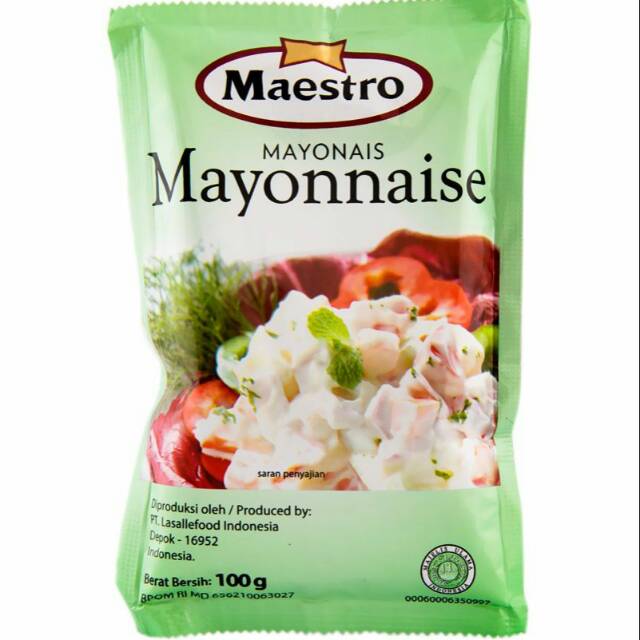 It is possible to make your own mayonnaise at home. Make your own mayonnaise at home using only vegetable oil, eggs, and lime juice by following the recipe. The end result is no less delicious than store-bought mayonnaise.
Add Corn Starch
Cornstarch is used in this salad dressing recipe to make it thick and difficult to melt. Several brands of cornstarch can be used. I usually use Maizenaku.